2020 Digital Growth Unleashed Speakers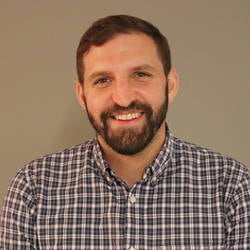 Mike Baker
Marketing Director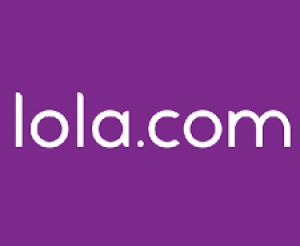 Mike Baker is the Marketing Director at Lola.com. Previously, he built content marketing teams at Crimson Hexagon and InsightSquared. From 2015 – 2017, he served as co-executive director of Boston Content, which has grown to over 2,200 members since it began in 2012 to support careers, advance content work and grow networks. While there, Mike launched new programming, a new blog and a job board, but maybe most importantly, he helped to navigate and connect the bustling Boston content marketing scene. He is proficient in email marketing, blogging, content strategy, SEO, blog optimization and crossword puzzles. Before entering the tech marketing world, he was a journalist at newspapers in Ohio, Florida, and New York. Working at software startups, a marketing agency, and several daily newspapers has allowed him to combine digital marketing fundamentals with his love of well-researched writing and storytelling.
Information about Mike Baker's session will follow soon.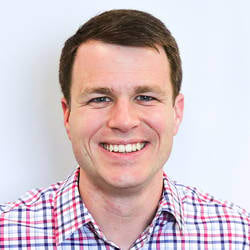 Josh Blankenship
Client Strategies Manager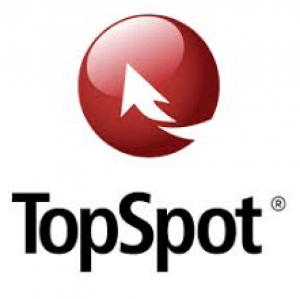 With a background in SEO and paid search managment, Josh currently leads our nine client relationship teams at TopSpot which are responsible for the on-going internet marketing efforts of over 800 clients. Josh and his teams consistently help their clients develop new revenue streams by implementing practical search engine optimization, paid search/social, & conversion optimization strategies derived from user behavior metrics.TopSpot Internet Marketing is based in Houston, TX and is the largest marketing and advertising agency in the market. Founded in 2003, TopSpot now has over 115 team members across the disciplines of website design, development, search engine optimization, paid search and social management, and conversion rate optimization.
Information about Josh Blankenship's session will follow soon.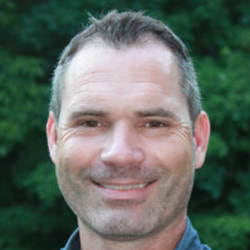 Scott Calderwood
Director, Global Web Experience & Strategy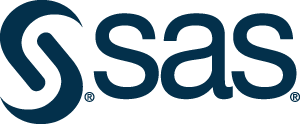 A 20+ year veteran in the digital and web world, Scott Calderwood is the Director of Web Testing & Optimization at SAS Institute, a global leader in analytics. At SAS, Scott is responsible for helping to create phenomenal web experiences for their web users, and leads the global efforts around experimentation, testing and optimization.
Information about Scott Calderwood's session will follow soon.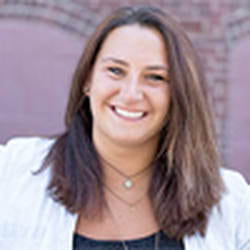 Jill Grozalsky
Director of Digital Strategy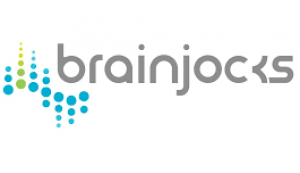 Jill Grozalsky is an award-winning digital marketer and expert in personalization, user segmentation, testing, and comprehensive marketing strategies. As Director of Digital Strategy at Brainjocks, Jill helps her clients develop digital roadmaps and marketing programs, guides them through digital transformation and helps clients achieve near-term results and long-term growth from digital assets and technologies. In addition, Jill works with clients to develop data-driven segmentation strategies across technologies to help drive personalized digital engagement.
Information about Jill Grozalsky's session will follow soon.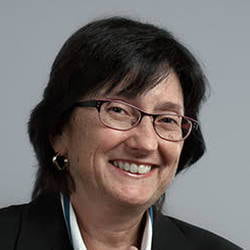 Nancy Harhut
Chief Creative Officer

Nancy Harhut is passionate about the impact of behavioral science on marketing. An Online Marketing Institute Top 40 Digital Strategist, Social Top 50 email marketing leader, and the winner of numerous International ECHO awards for marketing effectiveness, she has creative directed integrated campaigns for clients such as IBM, Dell, Nationwide, Sheraton, TripAdvisor, American Express, and more.
Harhut is known for her interesting and actionable insights that focus on applying behavioral science to marketing. A sought-after, top-ranked speaker, she's wowed audiences with high-energy, example-jammed sessions in Moscow, Stockholm, Sao Paulo and all over the US -- including attendees at SXSW. Follow her on twitter at @nharhut for topical insights, or email her at nharhut@me.com
Information about Nancy Harhut's session will follow soon.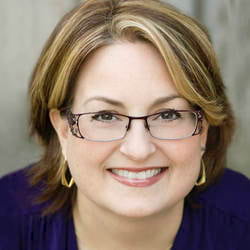 Alyson Harrold
Co-Founder & Chief Marketing Officer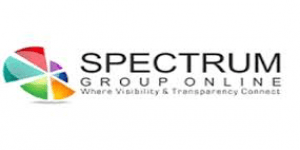 Co-Founder and Chief Marketing Officer at The Spectrum Group Online—and Marketing Instructor at UC Berkeley Extension. With over 20 years of marketing experience, specialties include branding, content marketing, and SEO copywriting. Connects marketing theory and research to practical applications, while exploring industry best practices and marketing trends.
Information about Alyson Harrold's session will follow soon.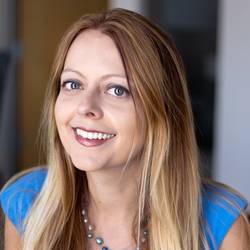 Natalie Henley
CEO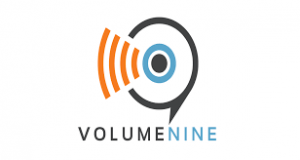 Natalie Henley is a widely acclaimed speaker and consultant. With an extensive background in market research, digital marketing & P.R. for Fortune 50 companies, Natalie specializes in online brand-development and results-oriented digital campaigns. As President of Volume Nine, Denver's largest SEO-focused digital agency, Natalie runs general operations, as well as develops customized strategy for clients.
Due to Volume Nine's rapid growth & impressive accomplishments, Natalie was named one of the most influential young professionals in Denver in 2016.
Natalie has spoken for numerous groups, including most recently Digital Summit Denver, Search Engine Strategies, Advertising Specialties Institute, the Colorado Bar Association, ClickZ, the Search Engine Marketing Professionals Organization (SEMPO), Vistage International, Media Bistro, Online Marketing Summits and many more. She holds certifications in Google Analytics, AdWords, and SEO through nationally-acclaimed Search Engine Workshops. She has also been published in Speaker Magazine, ENX Magazine, Used Car Dealer, and quoted on Inc.com.
Information about Natalie Henley's session will follow soon.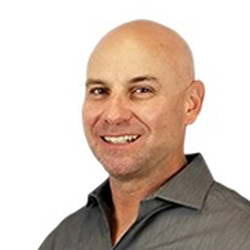 Eric Itzkowitz
Director of Optimization

Eric is an innovative digital marketer and e-commerce professional with 20 years of hands-on and strategic experience. His expertise in SEO, PPC and email, as well as affiliate and social media marketing gives him a diverse perspective on how to convert more of the right prospects into paying customers. Through his work in various in-house executive marketing roles and as a freelance marketer, Eric has been a catalyst to accelerating website traffic, driving new revenue and increasing customer satisfaction and lifetime value.
Eric earned a B.S. in Business Administration (Marketing) and a Minor in Economics from San Diego State University.
Today, Eric has the same passion for digital marketing and e-commerce as he did when he first began his career. And he embraces the constant learning and collaboration required to be considered a true digital marketing expert.
Information about Eric Itzkowitz's session will follow soon.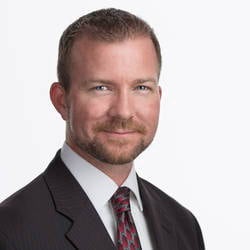 Ryan Kelly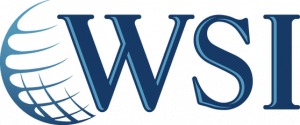 Ryan Kelly is a principal and the VP of Sales and Marketing Strategies for WSI Smart Marketing. Ryan has 13 years of highly successful sales and marketing experience in Internet solutions and sales. He has assisted countless companies in developing and achieving profitable business strategies and goals through advanced online digital marketing solutions.
Ryan and his company have been the proud recipients of the President's Club Award, the prestigious Winner Circle Award for Excellence, a WSI Digital Top International Contributor Award, two Web Marketing Awards, two Internet Advertising Competition Awards and more.
Ryan's experience in digital marketing solutions, sales, and training keep him in high demand as a speaker nationally and internationally. Ryan's specialty is Search Engine Optimization, Advanced Paid Search, Content Marketing, Social Media Management and Marketing Consulting.
Information about Ryan Kelly's session will follow soon.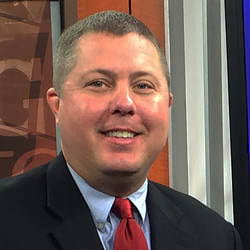 Kenneth Kinney
VP of Marketing & Digital Strategy / Podcast Host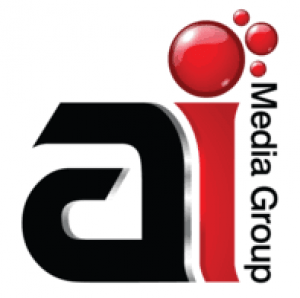 "Shark" is a highly accomplished and creative marketer and lead generation driver, growth executive, and nationally-renowned consultant and speaker. He is passionate about leveraging data in omni-channel strategies and known for driving growth in Digital Marketing and Advanced and Addressable TV. He's lead national campaigns working with brands including Acxiom, Citi, Chase, Target, GM, American Express, FedEx, Honda, Toyota, TD Ameritrade, Panera, TruGreen, and over 50 colleges and universities. He has also hosted and produced TV and live Radio programs. He is the VP of Marketing and Digital Strategy at Ai Media Group and also the host of "A Shark's Perspective" podcast with the Who's Who of subject matter experts and thought leaders in marketing and advertising.
Information about Kenneth Kinney's session will follow soon.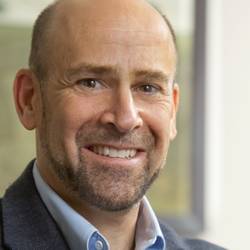 Brian Lewis
CEO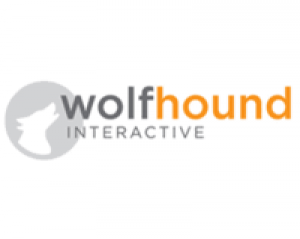 Brian Lewis, CEO of Wolfhound Interactive, brings over 20 years of strategic digital marketing experience. A top-rated speaker, Brian has led panels around the world on numerous digital marketing topics.. His work has been referenced in the New York Times, Wall Street Journal & many marketing industry publications.He earned his B.A. in Economics from the University of California, San Diego & his M.B.A. from the W. P. Carey School of Business, Arizona State University graduating both schools with honors.
Information about Brian Lewis's session will follow soon.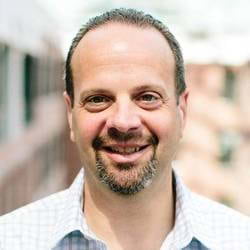 Mike Lieberman
CEO and Chief Revenue Scientist

Mike is a globally-recognized keynote speaker, author of three books, Reality Marketing Revolution, Fire Your Sales Team Today and his latest work, Smash The Funnel. Mike is the CEO of Square 2, the managing partner at Agencies 2 Inbound and the CEO of the software company MaxG. He has worked in leadership positions in sales and marketing for global brands like Dun & Bradstreet and Xerox as well as for thriving startups. Today, Michael shares his passion on revenue growth strategies, marketing, sales and the new Cyclonic Buyer Journey™ as a way to help businesses deliver customer value, revenue related results and positive business outcomes. Mike is the host of the popular podcast series, Smash The Funnel – The Podcast, now in its second season.
Information about Mike Lieberman's session will follow soon.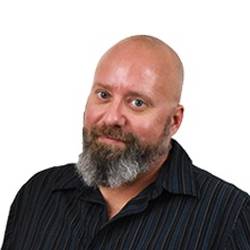 Jeff Loquist
Director of Optimiaztion

Jeff is a seasoned digital marketer and e-commerce professional with more than 15 years of experience designing, implementing and optimizing strategies to drive profitable revenue growth across multiple channels. He has a strong background in PPC and SEO, as well as social media and on-site experience which helped give him a holistic view of how people find their way to a website and what they do once they get there to help turn visitors into customers. After several years in the United States Marine Corps, Jeff started his career as a copywriter, and grew his knowledge in the trenches and through the ranks to SEM manager, Director of SEM, and Director of marketing for a major online retailer.
Today, Jeff maintains that same drive and passion for both digital marketing and e-commerce, working to help clients get the most out of their website traffic. His favorite aspect of the digital marketing space is change and he loves to stay on top of current trends and updates.
Information about Jeff Loquist's session will follow soon.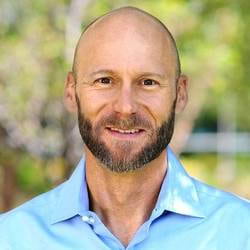 Lance Loveday
CEO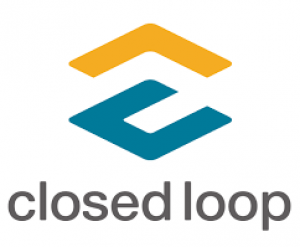 Lance is the CEO of Closed Loop (www.closedloop.com), a digital advertising agency specializing in helping innovative, growing companies realize massive profit through online advertising on Google AdWords, Facebook, Bing, Yahoo, programmatic display, YouTube, native, mobile and other channels. We are also experts at conversion rate optimization, analytics, data visualization, and strategic consulting. We've managed over $500M in digital ad spend for our clients.
Information about Lance Loveday's session will follow soon.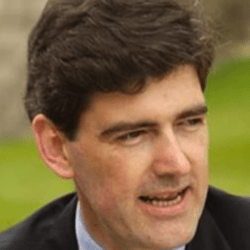 Charles Nicholls
SVP SAP Upscale Commerce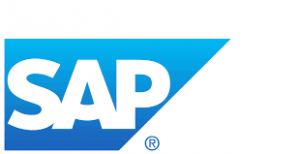 In his role as SVP SAP Upscale Commerce, Charles' mission is to reinvent commerce for B2C. Charles is a proven innovator with a background in ecommerce, marketing, machine learning and buyer behavior.Before joining SAP, he founded SeeWhy, a company focused on applying machine learning to personalization which was acquired by SAP in June 2014, serving first as CEO then as chief strategy officer. Charles is also a board advisor to several start-ups, and the co-inventor of a real time machine learning patent.
Information about Charles Nicholls's session will follow soon.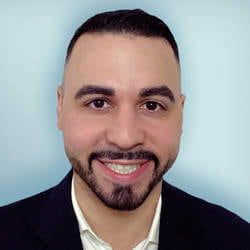 Hazjier Pourkhalkhali
Global Director, Strategy & Value

Hazjier Pourkhalkhali is Optimizely's Global Director of Strategy and Value. He has led consulting teams advising clients including Microsoft, eBay, Adidas, H&M and more on building experimentation and personalization programs. He has also developed the largest experimentation benchmark in the world. Today, he is co-author on 3 upcoming scientific papers on experimentation together with professors at Harvard Business School and Stanford's Graduate School of Business. Hazjier developed Optimizely's analytics and statistics capabilities as a Product Manager and was previously a management consultant at McKinsey & Company.
Information about Hazjier Pourkhalkhali's session will follow soon.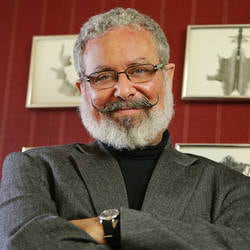 Eric Schaffer Dr.
Founder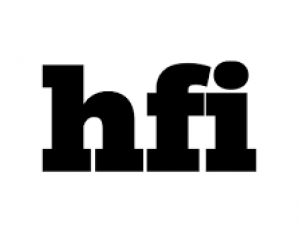 Dr. Eric Schaffer, Founder of HFI, is the world's thought leader on mature and industrial strength user experience (UX) operations—with methodology, tools, standards, training, certification, and cost-effective staffing. His book Institutionalization of UX: A Step-by-Step Guide to User Experience Practice (now in its second edition) provides a roadmap for companies to make usability a systematic, routine practice throughout their organizations. He co-developed The HFI Framework™, an ISO-certifiable process for user-centered design, built on principles from human- computer interaction, ergonomics, psychology, computer science, and marketing.
His experience includes UX design, consulting, and training projects for over 100 Fortune 500 clients, and leading projects omni-channel UX strategy, omnichannel UX, innovation, design, and persuasion engineering. Eric is actively engaged with HFI staff and clients around the world and is working to disseminate UX design methods globally.
Eric has a longstanding interest in persuasion design. He pioneered the development of methods to optimize Persuasion, Emotion, and Trust (PET Design), and has applied these methods to increase conversion for organizations such as the California State Government, Fidelity, Macy's, MetLife, REI, Taj Hotels, and Vodafone. He has led development of the HFI courses on persuasion engineering and has taught them worldwide.
Eric is a Certified Professional Ergonomist (CPE). He earned his MS and PhD in Applied Psychology, specializing in Human Performance, from Stevens Institute of Technology. His BA is in Psychology from Clark University. In 1981 Eric founded Human Performance Associates, the precursor to Human Factors International, Inc., which was incorporated in 1988.
Information about Eric Schaffer Dr.'s session will follow soon.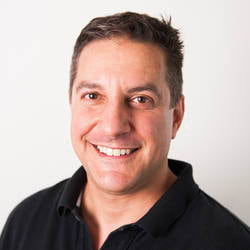 Tom Shapiro
CEO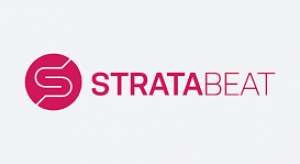 Tom Shapiro is CEO of Stratabeat (https://stratabeat.com/), a B2B branding, web design, and digital marketing agency. Through his career, Shapiro has developed marketing strategies for market leaders including AT&T, Intel, Hewlett-Packard and UnitedHealthcare. Previously, Shapiro was the Director of Digital Strategy at the agency iProspect. During his five years at the firm, the number of employees grew from 85 to 700+. Shapiro has a passion for neuromarketing, psychology and behavioral science, and his insights have been published in Chief Marketer, CMO.com, CNN.com, Forbes, Innovation Excellence, MarketingProfs, among others. Shapiro is the author of the book, "Rethink Your Marketing," available on Amazon.
Information about Tom Shapiro's session will follow soon.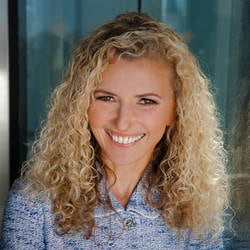 Carmen Simon
Cognitive Neuroscientist and Founder

Dr. Carmen Simon is a cognitive neuroscientist, author and founder of Memzy, a company that uses brain science to help corporations create memorable messages. Carmen's most recent book, "Impossible to Ignore: Creating Memorable Content to Influence Decisions," has won the acclaim of publications such as Inc.com, Forbes and Fast Company and has been selected as one of the top international books on persuasion. Dr. Simon also teaches at Stanford University and she holds two doctorates: one in instructional technology and another in cognitive psychology. Carmen speaks frequently on the importance of using brain science to craft communication that is not only memorable but sparks action. After all, what's the use of memory if people don't act on it?
Information about Carmen Simon's session will follow soon.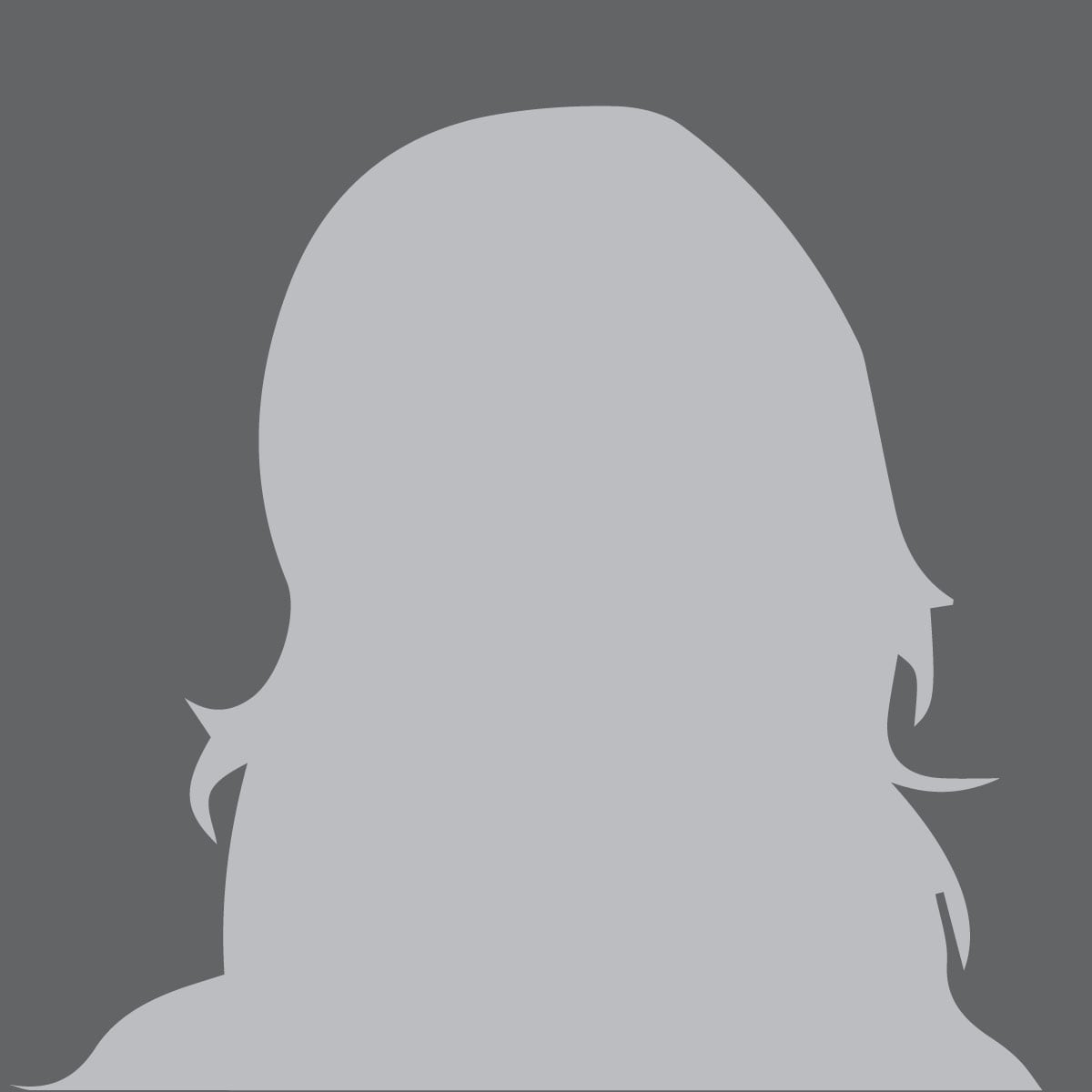 Bethan Vincent
Marketing Director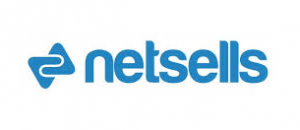 Bethan is the Marketing Director at Netsells, a software and product development agency based in York, UK. Formerly a senior manager in the cloud computing industry and founder of several start-ups, Bethan has built her career sitting at the intersection between marketing, product and development. As a result, she is passionate about leveraging data and creative resource to deliver outstanding results and is a regular speaker on the subject at both marketing and technology conferences across the UK and Europe. Outside of work, Bethan likes to build digital products, meet interesting people and work on her podcast - The Brave, which explores the subject of resilience.
Information about Bethan Vincent's session will follow soon.
Lock-in Big Savings Today!
Prices Going Up – March 8th!
Live-only event
Videos won't be available
[ultimate_modal modal_on="custom-selector" modal_style="overlay-fade"]
[/ultimate_modal]